Advertise with HangarFlying.com!
Hello, my name is Bill VonDane. I've been involved with aviation in one form or another for as long as I can remember. Professional Pilot, repeat Experimental and Light Sport Aircraft designer and builder. Developer of the original ePanel Builder in the late 1990s. I've designed, built and shipped custom panels all over the world for years, and now I manage the Hangar Flying Community when I'm not flying for my day job.
My goal for the Hangar Flying Community is to provide high-quality tools and resources to the aviation community, without additional financial burdens on builders. That said, keeping things running here requires many resources, takes a fair bit of time, and a substantial financial commitment.
As aviators, we know anything to do with planes and flying is expensive, and I would rather not add to that. So, I welcome you to help by advertising with us. Our Community would be greatly appreciative!
Currently, the Hangar Flying Community's primary tool for getting the word out for our Advertisers is ads on our website, within our Instrument Panel Designer, as seen on the right side of this page.
We also post daily on Facebook, Instagram, Twitter and Google, and send our e-Newsletter to our subscribers weekly.
Our Newsletters include our advertisers, alongside Aviation Events, Places to Fly, Interesting News Items and Incredible Photos and Videos. Helping you get the attention you need from an audience that is primarily interested in everything aviation related.
Interested in helping to keep the Hangar Flying Community free, as well as increase the reach of your aviation business by advertising with us? Please click here to request additional information!
Currently Supported Ad Sizes
Website Sidebars and Panel Designer right and bottom ad areas- 150×60

Website Sidebars – 150×100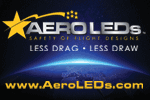 Coming soon, we'll be including ads in our email Newsletters. We'll also be including ads in our Builders Logs, as well as our new Events Calendar and Photo and Video Galleries.